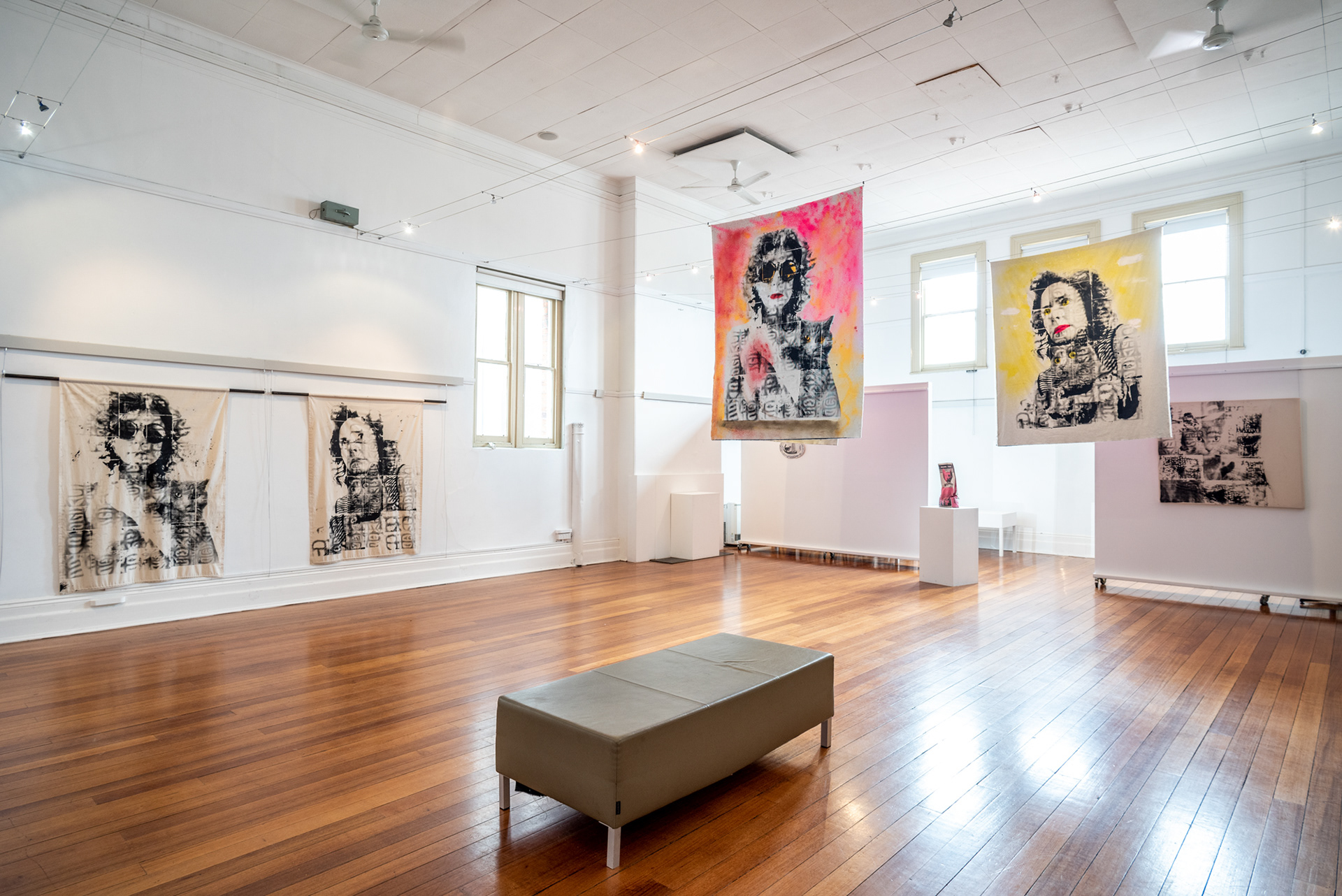 "Meu Homer, Meu Amor" was my solo exhibition in the inaugural BOAA - Biennale of Australian Art, which was held in Ballarat 21 September - 6 November 2018.
"Meu Homer, Meu Amor" is a love story and an exhibition about love: about a stray cat who suddenly came into my life in April 2018. I adopted this cat and named her Homer, after the ancient Greek poet, not Homer Simpson. At the time of assessment she was believed by veterinary professionals to be almost one year old and very small for her age due to malnourishment. The vet says, "she may also have been the runt of the litter". Homer is a domestic shorthaired cat, likely with some Russian Blue down the line, who appeared to have no owner, and was found to have no microchip. 
"Meu Homer, Meu Amor" draws from social media interaction, in the same vein as my previous social media projects, that took place online and developed in an ongoing, virtual conversation with my Facebook "friends" and "followers". Over the past years, the comments and discussion generated by my Facebook albums and other campaigns have contributed to the production of new works. Beginning with "The Tinder Project", and moving through "Catherine Gomersall Needs Therapy", "My Corporate Wardrobe", "You Asked For It" and "I AM U", each new campaign responds to the previous one's social media activity: I reflect on love and fate via a narrative of Homer's life on social media. 
Photographic documentation by Ian Hill Photography