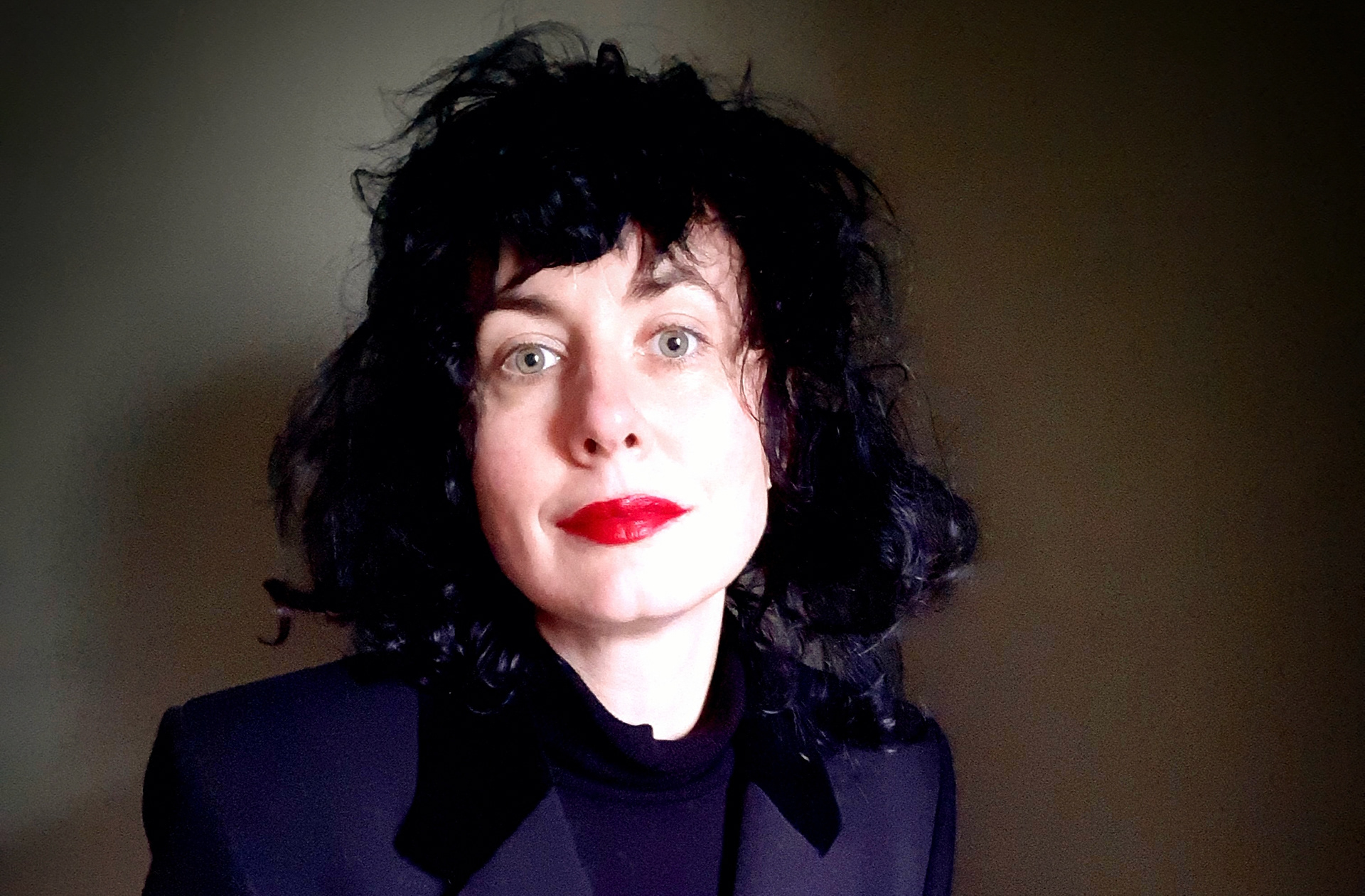 I am an artist, researcher and consultant working in the digital world, and deep diving into blockchain and NFTs. I enjoy chatting online with people passionate about art in virtual environments, and solving problems for their communities.
 Lead Consultant - Delame and Co
: blockchain and NFT consultancy for artists, businesses, arts organisations and galleries
Content Strategist, Campaign Advisor and Mentor - BuyingBlack: 
connecting Aboriginal and Torres Straight Islander businesses to build a stronger community and support each other for success
Artist, Curator - Catherine Gomersall:
 community projects, exhibitions, commercial photographic work, arts mentoring
Artist - Pinot and Picasso Ballarat
: guided painting for groups in a fun, social, non-competitive setting
Mentor - Rare Birds: 
one on one mentoring for emerging women business leaders and entrepreneurs
Founder/Principal - Disruptor
: art book publishing, web development, online marketing and campaign management, technical writing, the organisation of conferences and visual art exhibitions and experiences, research and development in screen technology and communication strategies, online community management, creative arts, digital media and media studies curriculum development and advisory, industry stakeholder consultation and benchmarking, higher education project management, consulting and advisory, training and professional development, workshops
2021: Program Coordinator - Buddies CAN
: organisation and marketing of day programs and community outings for adults with disabilities and mental health conditions
2020-2021: Support Worker - Whirlwind Organisers
: decluttering and home organising and/or addressing environmental neglect
2017-2018 Sales and Sponsorship - BOAA: Biennale of Australian Art:
sales, customer and sponsor relationship management for the 2018 Festival, art inventory management, volunteer coordination and venue management.
2016, Lecturer: 
Bachelor of Design (Games), RMIT
2015: Lecturer:
Bachelor of Creative Industries, Queensland University of Technology, Brisbane, Queensland
2011 – 2013, Lecturer:
Bachelor of Photography and Honours/ Master of Visual Arts, Griffith University, Brisbane, Queensland
2008 – 2009,Tutor:
 Bachelor of Communications, Edith Cowan University, Perth, Western Australia
2003 – 2004, Lecturer:
Certificate IV in Visual Art (Indigenous Art), South West Regional College, Bunbury, Western Australia
Education and Qualifications
I am currently undertaking self-paced study in Counselling: (Mindfulness, Child Development and Relationships & Conflict Resolution) at the Australian Institute for Professional Counsellors
I have completed the following qualifications: 
International TESOL License (2021) 

Doctor of Philosophy (Communications), 2011, Edith Cowan University, Perth, Western Australia
Graduate Certificate of Research Commercialisation, 2010, Queensland University of Technology, Brisbane, Queensland
Certificate IV Small Business (2013) Sarina Russo Institute

Bachelor of Communications Honours, 2006, Edith Cowan University, Perth, Western Australia
Diploma of Photography, 2000, Southbank Institute of TAFE, Brisbane, Queensland
Independent Curatorial Projects
Disruptor's
Positive Feedback Loop
Conference Series 2012-2015
Letters From the Field
(2012) The Node Center, Berlin, Germany
One Night Stand
(2012) Queensland Festival of Photography at Through the Looking Glass, Brisbane
New Economy: Innovation and Experimentation Through the Digital Photograph
(2012) FotoFreo Festival at Freerange Gallery, Perth
Cameraless
(2008) [co-facilitated by Daniel Nevin] Artrage Festival, Spectrum Project Space, Perth
Inner Landscapes
(2006) [co-curated by Yolande Pickett] Perth Centre for Photography
Warning: May Contain Horror Themes
(2005), Projections at Perth Centre for Photography and online exhibition 
Selected Solo Exhibitions
Tinder Lucida
(2019) TAP Gallery, Sydney
YES
(2019) Contain Art, Eureka Stockade Park/The Eureka Centre, Ballarat
Meu Homer, Meu Amor
 (2018) Biennale of Australian Art, Ballarat, Victoria 
I AM U
(2018) Photopia Studios, Gladstone 
Photobook Review 
(2016) Prospect Studios, Brisbane
On Fate and Love
 (2012) Spectrum Project Space, Perth
Femme Fatalist 
(2011) Queensland Centre for Photography, Brisbane
Body Bags: "I am a Trash Bag"
 (2010) Breathing Space, ECU Library, Perth
Brooklyn Bags
 (2008) Guildford Lane Gallery, Melbourne
Fake It Til U Make It
 (2008), artist-in-residence, Spectrum Project Space, Perth
Woman With Taxidermy
Open Studio (2007) artist-in-residence, Spectrum Project Space, Perth
Crème
 (2006) [in collaboration with Felicia Lloyd] in a shop being renovated in Auchenflower, Brisbane
Death Lilly: Performing the 'flower girl' role in the age of consumption 
(2006), School of Communications and Arts, Building 3, ECU, Perth
Selected Group Exhibitions
Beyond 50%
(2019) Backspace Gallery, Ballarat VIC
Under Civilization
(2018) Gympie Regional Art Gallery, Q 
Shared Vision: Wspolna Wizja
 (2011) Touring Exhibition, Poland
Home Is Where My Heart Is
– Mentor (2009) Propel Youth Arts WA
WAMI: Kiss My Camera
 (2009) Museum of Western Australia
Desire
 (2009) New Orleans Photography Alliance, USA
Artrage Festival (2008)
My Captive
 (2008) Youth Week supported by PropelArts and Youth Advisory Council Western Australia
Top 40
 (2008) Los Angeles Centre for Digital Art, USA
Inhibition 
(2007) Spectrum Project Space, Perth
Iris Award 
(2007) [student winner] Perth Centre for Photography (PCP)
What is your Nemesis?
 (2006) Perth Centre of Photography
Videodromo 1.5
 (2007) 24Hr Art, Darwin
Videodromo
 (2006) Spectrum Project Space
Tryst: Bluetooth Intervention
 (2006) Fotofreo Festival, Fremantle 
New Media, Postmedia. (2014) Griffith University
Curating in the Expanded Field: Content Marketing for Curators and Collection Managers. (2013) Griffith University
Art Practice and Written Articulation (2012) The Parsons New School, New York (MFA Photography)
Practice-led Methodologies for Creative Research (2010) Edith Cowan University
Virtual Trash: New Media and Art in the Expanded Field (2010) The University of Western Australian, Bachelor of Arts
Total Years Teaching Experience: 10+ including freelance short courses and workshops
Professional and Industry Publications
'Survivor Personae' (2021) a collaboration with Robert House, launched as part of 'Out of the Darkness: A Survivor's Journey' at The Art Gallery of Ballarat, Australia. 
'Tinder Lucida' (2019) Disruptor Press: Australia.
'Tinder Machina' (2019) Disruptor Press: Australia. 
'Letters from the Field' (Exhibition Catalogue), The Node Center for Curatorial Studies, 2013, Berlin, Germany
'Body Bag: On Brooklyn Bags', Art(e)fact 'Ordinary to Extraordinary' Iss. 3. Summer 2010
Co-editor, Voicing the Unseen, Curtin University Humanities Conference 2010 Proceedings (current)
Photo editor, Continuum: Journal of Media and Cultural Studies Journal, 2008-2010
Selected Awards and Commissions
Robert House (2020-2021), Myer Family Grant (2020), Beyond Empathy (2019-2020), Cache Curating (2019), BOAA (2018), Edith Cowan Postgraduate Research Scholarship (2007-2011), CCI Travel Bursary (2011), Commercialisation Training Scheme (2010), ANZCA Travel Bursary (2009), Department of Culture and the Arts Western Australia visual arts grant (2008)
Conference Presentations / Workshops
Presenter – 'The Power of Subjection: Knowledge, Psychic Life and Conscience', Perspectives on Power, The School of History, Philosophy, Religion and Classics, The University of Queensland, Brisbane (2011) co-authored by Gerald Keaney
Presenter – 'Body Bags: "I am a Trash Bag"' Voicing the Unseen, Humanities Postgraduate Conference, Curtin University, WA (2010)
Presenter – 'Virtually Trash: Revenge Tragedy and the Tube', Digital Media Technologies Revisited, European Communication Research and Education Association, Berlin (2009)
Presenter – 'Plastic Bags: Desire and Excess', Futures, Cultural Studies Association of Australasia Conference (2008)
Presenter – 'Femme Fatalism and the Fate of the Goddette', Vision, Memory, Spectacle, The National Women and Gender Studies Association Conference (2008)
Creation of Learning Products and Materials
Bachelor of Communications, Edith Cowan University (Lectures and Tutorials), Bachelor of Photography, Queensland College of Art, Griffith University (Course Outlines, Lectures and Tutorials), and several clients in the higher education sector (not to be disclosed under NDA)
Feel free to use the form below to start a conversation over email. Or, alternatively connect with me on any of the following social platforms: